October 2017
GiMer presented at 2017 Neurotech Leaders Forum and awarded Gold Electrode recognition!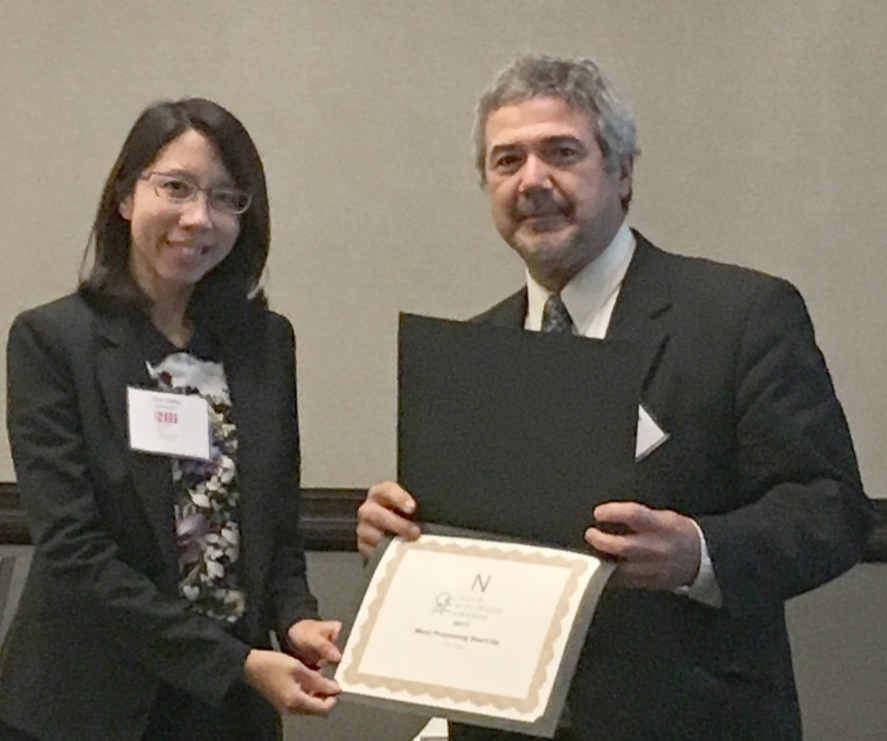 Thanks to Editor James Cavuoto's invitation, Tina presented GiMer's technology and progress at 2017 Neurotech Leaders Forum on October 23rd in San Francisco. Upon completion of the forum, we were called out to receive the Gold Electrode Award for Most Promising Start-up unexpectedly (and missed the award reception!)
GiMer is really honored to receive the award from a well-known publisher in the Neuromodulation space like Neurotech Reports. In 2018 we are going to complete our system (hardware) upgrade and have more clinical data in preparation for chronic feasibility study.
Here is the link to the award coverage:
http://www.neurotechreports.com/pages/2017-gold-electrode-awards.html
October 2017
Physician Interaction on GiMer UHF at UCSF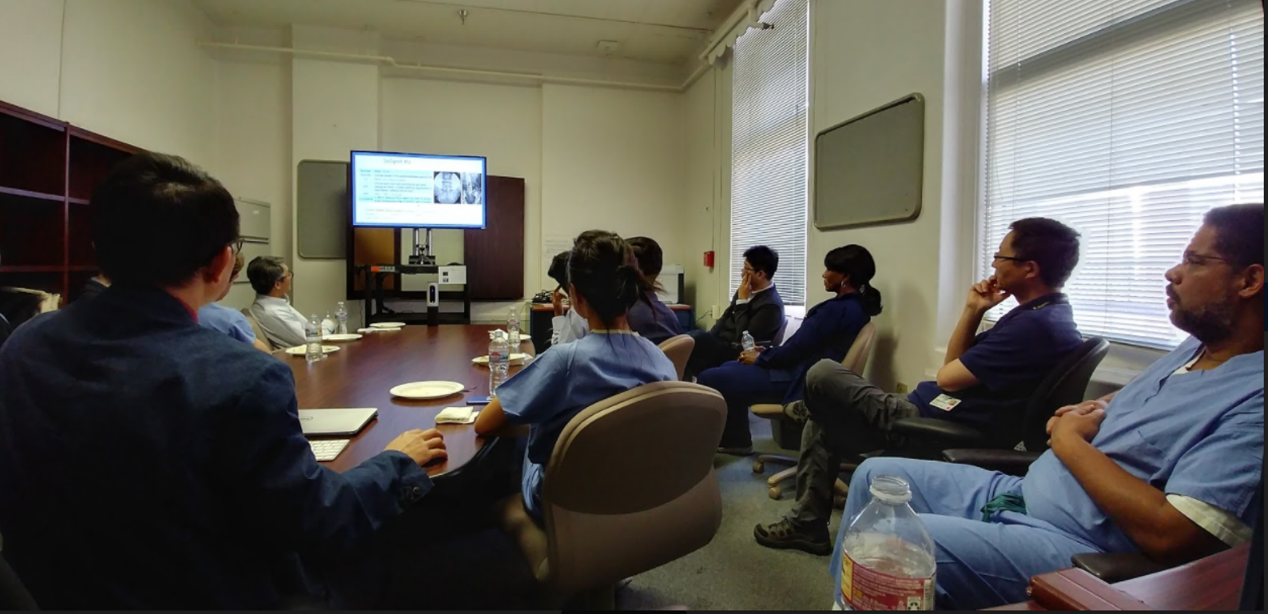 Thanks to Dr. Poree's invitation, Dr. Wen shared the researches and development of GiMer's UltraHigh Frequency stimulation. A room full of physicians attended the lunch n learn workshop in learning more about the application of PRF as implantable SCS in the future. The work is well-received, and thoughts/questions exchanged for further future exploration.
May.27~Jun.1 2017
GiMer Medical attended 2017 INS World Congress at Edinburgh, a successful event!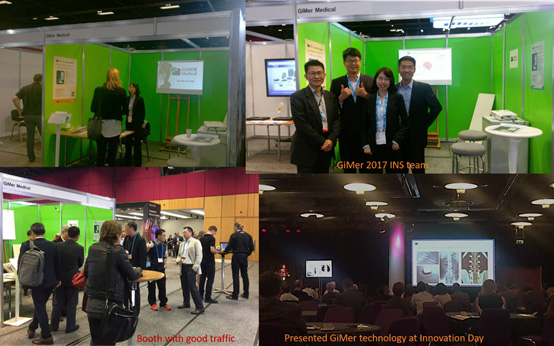 This is the first exhibition GiMer attended as participating exhibitor, and we achieved positive results in many aspects. The booth received good traffic and lots of inquiries; clinicians with potential interest to collaborate in future clinical trials, and distributors wish to work with us once product registered. Tina presented GiMer technology at Innovation Day, a pre-conference event that drew investors/regulator/press/major players in the field. We attended various scientific sessions and learned about latest developments/researches in Neuromodulation. Networked with relevant professionals, and strengthened our relationships with potential collaborators. A big thanks to INS who put together this substantial event, and we felt proud to take part in making it great together!
April 2017
2017 INS Congress in Edinburgh 5/26~6/1

GiMer Medical cordially joins 13th INS Pre-conference "Innovation Day" as panelist. Rex and Tina will present our technology and share our progress as one of the 12 start-ups. Related press
link
Supplement on the funding info: GiMer is currently funded by Taiwanese investors/companies and actively looking for US partnership/investment to prepare our US entry. We welcome press coverage for more detailed story. Please contact Tina at
tina@gimermed.com
February 2017
First-in-human Pilot Study kicks off!
Finally we've gotten final approval from (Taiwanese) IRB committees after months of communications with dozens of document modification exchanged.
We're recruiting patients starting this months in Taiwan.
Stay tuned for the progress report!
January 2017
NANS 2017 in Las Vegas & Large Animal Tissue Safety Experiment
We attended NANS in Las Vegas for the first time. It was a good exposure to the field and lots of great learning and connections!
We met with potential investors and connected with leading doctors in the field. Also good learning from poster sessions on MOA related research and industry updates.
Our US trip is packed and fruitful- practical learning and feedback form our hands-on sheep trial, great info and connections at NANS, meetings with potential future partners, and last but not the least- recruiting leading doctors to be on our scientific review board.
December 2016
National Innovation Award for Enterprise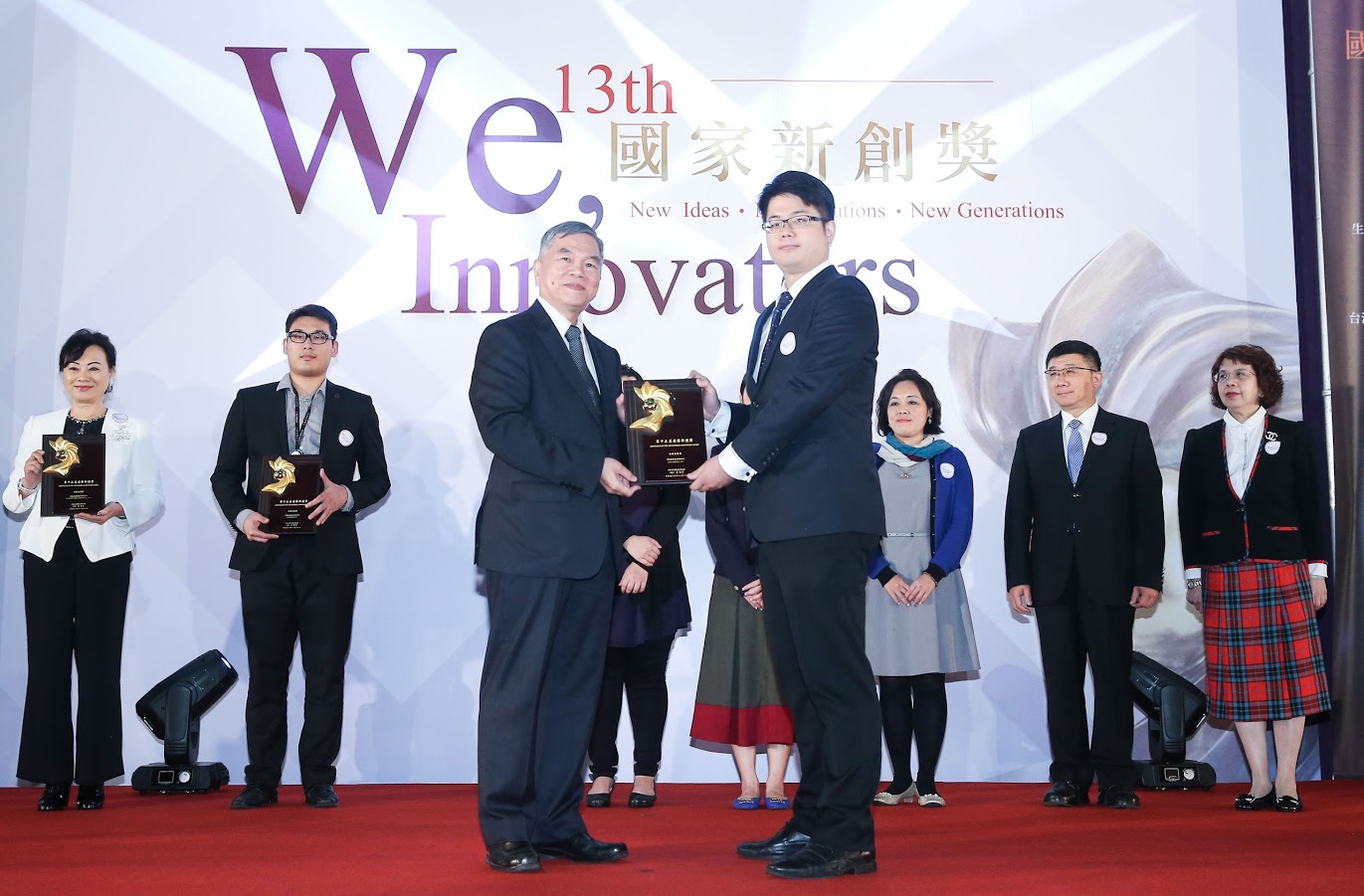 Second time winner of National Innovation Award. GM Rex attended the ceremony on behalf of company. Two years ago we were awarded for Outstanding Academic Research Spinout; this time for Best Start-up Company. With all the hard work and crucial milestones planned out for 2017, it would not be a surprise if we win it for the third time in a couple of years!
June 2016
The Asian Entrepreneurship Award
GiMer Medical won The Asian Entrepreneurship Award 3rd. Prize.
Read More
November 2014
Invited to speak at workshop
CEO invited to speak at 3rd Annual Cross-Strait Pharmaceuticals and R&D Workshop.
August 2014
National Innovation Award
National Innovation Award for Outstanding Academic Research Spinout.